The Opportunity Atlas
4 min read
How policymakers and practitioners across the country are harnessing the Atlas in their work
---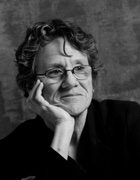 Founder & CEO
Roca
Chelsea, MA
What we have discovered in our journey at Roca is that if you want to develop interventions that work, having very clear data about the population you are aiming to serve and the geographic area you are hoping to serve is really key to be able to demonstrate and prove meaningful outcomes. And while having benchmarks to compare against is critical, they are often hard to come by. It is often really challenging to understand what those benchmarks are if you don't have good visuals. The Opportunity Atlas empowers organizations to be more data driven, to do a better job of setting meaningful benchmarks, and to make more informed decisions about where they might want to work or partner with others in their work.
Roca's mission is to disrupt the cycle of incarceration and poverty by helping young people transform their lives. The organization works with young men at high risk of incarceration who have previously been unwilling to participate in intervention programs. Based in Chelsea, Mass. since 1988, the non-profit has five locations across the state and recently opened a Baltimore office.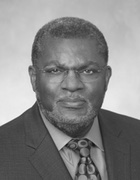 CEO
Hope Credit Union
Jackson, MS
As the chief executive of a community development financial institution with branches across the Deep South, I know all too well the gaps that limit opportunity in high poverty communities," said Bill Bynum, CEO of Jackson, MS.-based Hope Credit Union. "The Opportunity Atlas provides a credible and accessible tool to analyze the consequences of such choices, clearly articulate why investment is needed, and more effectively target robust, affordable and responsible financial services that strengthens communities, and helps hard working people climb the economic ladder. With the recent expansion of our efforts to close equity gaps in Alabama, I am reminded more than ever of the power of data-driven investment.
HOPE is a credit union, loan fund (Hope Enterprise Corporation) and policy center (Hope Policy Institute) dedicated to improving lives in one of the nation's most persistently impoverished regions.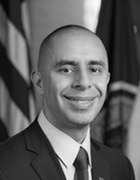 Mayor
City of Providence, RI
Mayors throughout the country will tell you that there is a growing concern about income and wealth inequality in cities throughout America, but for too long we have been lacking the tools to meaningfully measure how our cities fare in terms of mobility. As I prioritize making even deeper investments in initiatives that promote social and economic mobility here in Providence, the Atlas will enhance my team's ability to make informed and data-driven strategic decisions about where and how to target those investments.
Elorza was elected mayor of Providence in 2015; in a city where an estimated 84 percent of public school students are considered economically disadvantaged, Elorza has focused on excellence in education, jobs and economic opportunity, and building a thriving community.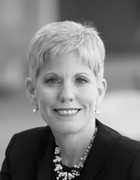 President & CEO
Big Brothers Big Sisters of Eastern Missouri
St.Louis, MO
We see great opportunity in the Atlas. Our ultimate goal is for our Little Brothers and Little Sisters to be self-sustaining, living a joyful life and earning a living wage. To achieve this vision, it is helpful to be able to predict the headwinds. The Atlas will strengthen our outcome dashboard, help us truly understand the lived experiences of our Littles and families and challenge us to rethink our models of service and support. Poverty is generational. Inequity is systemic. This kind of longitudinal data is invaluable, presenting new questions and new opportunities.
Big Brothers Big Sisters of Eastern Missouri serves daily 1,800 young people, ages 5-25 by providing trusting and enduring mentoring relationships; 75 percent of these young people live in extreme poverty.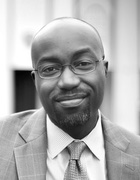 Director
Health Equity Works
St. Louis, MO
The Atlas is potentially a very powerful tool for visualizing inequality, using some of the most cutting-edge research on mobility available and taking it down to the local level in an accessible way. It has potential uses for policymakers, for advocates, and for community organizers because it goes beyond the academic to having a real-world impact. As communities consider making investments in particular places, it is incredibly helpful to know where those investments are likely to translate into greater mobility, particularly for low-income children. This tool adds some objectivity to long-term planning to increase economic viability in communities where opportunity has been lacking.
Health Equity Works is a non-profit focused on addressing racial health inequities in the city of St. Louis.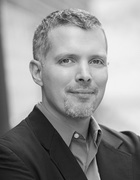 Director of Poverty Solutions
University of Michigan
Ann Arbor, MI
The Atlas is an incredible tool that will help to inform our work. The tool and its various filters and advanced search function will allow us to analyze areas of opportunity, both in Detroit and across the country, and refine our thinking on the policies and programs that create economically mobile neighborhoods. Even in areas with poor outcomes, the specificity the tool enables you to see pockets of success that stand out, raising more questions – and potential solutions – to investigate.
Shaefer oversees the Partnership on Economic Mobility between Poverty Solutions and the City of Detroit. Poverty Solutions is a University of Michigan initiative which harnesses the university's resources to design and test innovative solutions to mitigate poverty.
Any opinions and conclusion expressed herein are those of the authors and do not necessarily reflect the views of the U.S. Census Bureau.