"Fans Come From All Over the World to Raise a Ruckus": Jackie Chan Once Revealed the Downside of Global Stardom
2 min read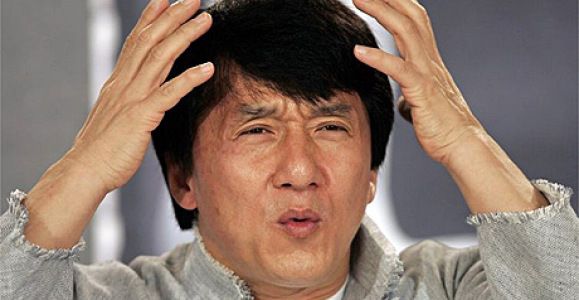 Jackie Chan has established his reputation not only in China but all across the world. The global superstar has reached the heights of stardom and popularity. However, this stardom can be a serious problem at times. Chan is one of the most popular figures and people wait for hours to get a single glance at the iconic actor. However, what people don't realize is that managing the crowd in front of his house is a tedious task. 
In his autobiography, Jackie Chan shares an interesting anecdote where he describes how excessive fan obsessions have ended up in trouble for him. 
Chan's house has become a tourist spot
ADVERTISEMENT
Article continues below this ad
The iconic actor described how fans from all across the globe visit his house to get a sight of him, in his book 'Never Grow Up'. "My home here is basically a tourist destination", he wrote. However, the amount of crowd that comes to see him sometimes goes beyond his control. He added, "fans come from all over the world to raise a ruckus outside and knock at my door."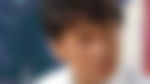 Known for his humor, the martial arts champion further penned down his frustration. He suggested that his place should be declared an official public place. "Why not make a real sightseeing spot and put all my collections on display", said Chan
DIVE DEEPER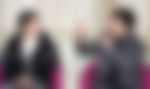 The veteran superstar went a step further and even suggested the specifications. Chan wrote, "The ancient houses could be laid out like a village, and there could be a museum."  One can say that the 68-year-old had a really good idea of how to effectively use his stardom and stop the constant knocking on his door. However, once a similar knock on his door took him close to putting his life in danger. 
ADVERTISEMENT
Article continues below this ad
Jackie Chan once escaped a deadly fan encounter
In his biography, Chan also revealed one of the most dangerous instances of his life. The martial arts champion revealed the time when two people with long swords knocked on his door. Chan was getting ready in the make-up room when he suddenly heard knocks on his door.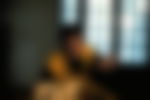 The two men once came to meet the legend but he didn't attend to them at that point in time. Seeing them standing on the other side of the door, the action superstar was initially scared. But he somehow managed to pull himself together and gather his wits. However, before Chan could react, the people had gone by then. Evidently, stardom is not as glamorous as it looks!
ADVERTISEMENT
Article continues below this ad
WATCH THIS STORY: Bodybuilding Legend Arnold Schwarzeneggers Built Compared To Bruce Lee and Jackie Chan