TOHO animation's Anime Music Video Project "Wonderism" Releases Its First Clip Filled with Adventure
1 min read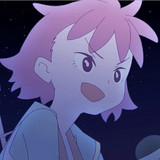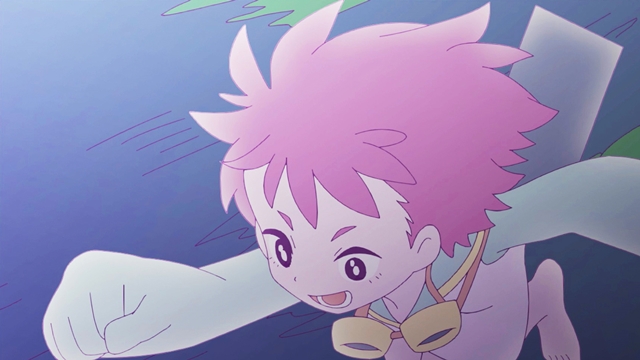 "Wonderism: Kimi wo Yobu Koe (The Voice That Calls You)," a new anime music video project by Toho's animation label TOHO animation, has finally posted its first video on YouTube. The story of the project is set in a world where civilization was once lost. The protagonist Natsushima, who lives on a huge floating island made by connecting ships, discovers a mysterious stone that fell from the sky. The stone, which she has never seen before in her life on the ship, leads her out to sea to discover the secrets of the world.
The song featured in the video, "Wonderism" is performed by the four-member Japanese piano rock band Howl Be Quiet (The Dungeon of Black Company OP theme). The song was also digitally released on March 31. The band's vocalist/guitarist Kouta Takenawa says on Twitter, "I am very happy, relieved, and somewhat sad to see that the project that started last summer is now taking shape and streamed now. This is a song I want everyone who will start a new life from tomorrow to listen to. Let's do our best together!"
Based on the original idea and concept design created by Shino (Digimon Ghost Game digimon designer), Glens Sou works on anime production. He is known for his anime music video works for Aoya Natsuki's (Hatsune Miku) "Hakushi", Zutto Mayonaka de Iinoni's "Neko Reset", and Eve's "Aisai".
Key visual: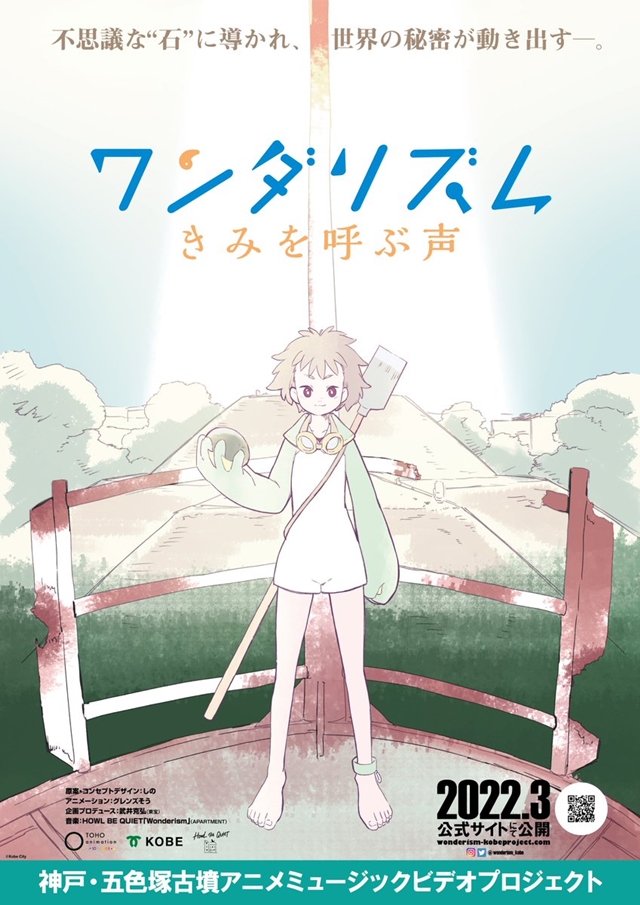 ---
Source: "Wonderism" project official website / Twitter 
© Kobe City